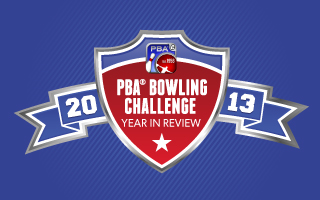 It was a year ago this month that we released PBA® Bowling Challenge. Milestones like this are a perfect opportunity to look back at the past year to celebrate successes and reflect on recent events.
Since its release last January, PBA® Bowling Challenge has been downloaded over five million times on Android. Having our game in front of that many players is exciting, but it's also a big responsibility. Over the course of dozens of updates we've done our best to respond to player demand, adding a whole host of new venues and bowling balls, as well as bringing online multiplayer to the game.
We've also branched out to other platforms in the past year, including Amazon, Barnes & Noble, and most recently iOS, where we've been able to introduce over a million new users to our game.
We've also expanded our partnership with the PBA, airing televised commercials on ESPN and CBS Sports Network and sponsoring the WSOB Viper Championship last November. The PBA has been an incredible partner, encouraging and supporting us during production and since release.
But the most important thing we've accomplished this year is sharing our game with the people who love to play it. From the casual player who picks it up for a quick game in the dentist's waiting room to the dedicated pro working late into the night on yet another 300 game, entertaining our players is what keeps us making great games.