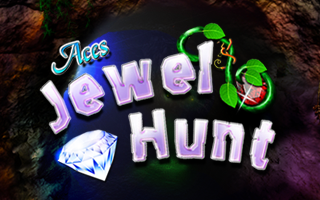 Out Now: Aces® Jewel Hunt for BlackBerry.
This addition to the best-selling Aces line offers a unique twist to the standard gem swapping games.
Tumbling jewels and specials like nets, spears, and concrete blocks create opportunities for huge jewel captures and big points. Players can enjoy Aces Jewel Hunt's unique features with three different game types- Classic, Timed, and Quick Challenge. Optional in-game tutorials and multiple difficulty levels allow users to learn the game and improve their jewel hunting skills. Players can track their progress with tons of statistics for every game type and difficulty level. A sense of online community has been created with daily, weekly, and overall online leaderboards.
Aces™ Jewel Hunt takes advantage of the new BlackBerry 6 graphics features to create some of the most advanced graphics available on BlackBerry Smartphones.
The full and trial versions are available through BlackBerry App World as well as other channels. For more information or to contact the developer, please e-mail contact@ec2-54-91-24-6.compute-1.amazonaws.com.