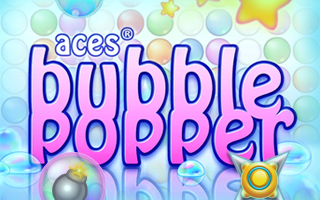 We're excited  to announce the exclusive release of Aces® Bubble Popper NOOK App for Barnes & Noble NOOK Color™, along with the very popular Aces Jewel Hunt and Pocket Ants games. As was announced yesterday by Barnes & Noble, the company issued a major software update that delivered significant new features and content to its NOOK Color Reader's Tablet including NOOK Apps, one of the most-requested features from NOOK Color customers.
NOOK Color, already acclaimed as the best reading device on the market, has become the best tablet value at just $249 with the most popular tablet features including engaging apps so customers can play, learn and explore making. NOOK Color customers can easily discover and download apps in seconds from Shop on NOOK Color so they can browse complementary apps alongside books, magazines and other content.
Barnes & Noble recently opened its doors to developer innovation with its NOOK Developer™ program. Built on the Android OS, the NOOK Developer SDK makes it fast and easy for third-party developers to deploy existing Android-based apps to NOOK Color's open eReading platform. Using the NOOK Developer tools and resources, Concrete Software created rich and unique applications optimized for NOOK Color's open eReading platform and specifically designed an Aces Bubble Popper app that takes advantage of the device's stunning 7-inch color touchscreen. The game offers three unique game modes, including Super Action mode with mini games and specials, and will be sold for $2.99 in the new store. Aces Jewel Hunt and Pocket Ants by Concrete Software are also available as NOOK Apps.